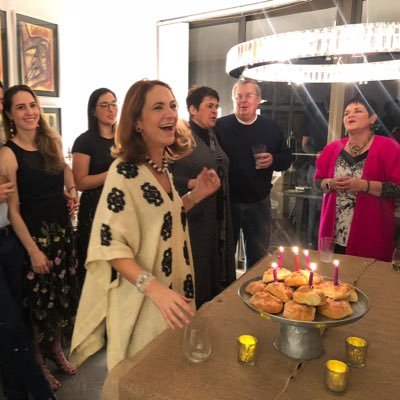 Victoria Marquez-Mees
European Bank for Reconstruction and Development
Managing Director - Chief Accountability Officer
Washington, DC

Victoria Márquez-Mees, a Mexican national, is the first Chief Accountability Officer of the European Bank for Reconstruction and Development and Managing Director of the Independent Project Accountability Mechanism which became effective on July 1, 2020. Before joining EBRD she served as the Director of the Independent Consultation and Investigation Mechanism (MICI) of the Inter-American Development Bank for a 5 year mandate ending in June 2020 and as its Executive Secretary from 2011 until 2015.
She was the first Secretary of the Independent Accountability Mechanisms Network (IAMNet) from 2016 to 2019. During that time, she commissioned the first toolkit for IAMs and IFIs to guide the addressing of risk of reprisals encountered by communities when voicing their concerns related to projects funded by multilateral development banks. From that moment, she has remained committed to the task of raising awareness among international financial institutions of the risks of reprisals faced by human rights defenders and promoting capacity building to address these issues in development finance.
With more than 30 years of professional experience, Ms. Márquez-Mees has dedicated a significant part of her career to international cooperation and the institutional strengthening of civil society organizations in the areas of health and the environment. She has held various positions at the Carlos Slim Health Institute, the Mexican Ministry of Health, and the British Council in Mexico. She has also worked as a consultant on communication and government relations issues, delivering numerous workshops on institutional strengthening in the LAC Region and devoting her free time to mentoring young professionals.
She graduated with honors in Economics from the Universidad Iberoamericana in Mexico, has a master's degree in the same field from the University of Essex in Great Britain, and conducted research at the London School of Economics and Political Science as a Chevening Scholar. Currently she is a member of the Supervisory Board of the World Benchmarking Alliance, a Dutch organization seeking to generate a movement around increasing the private sector's impact towards a sustainable future by incentivizing and accelerating companies towards achieving the 2030 SDGs.